Live your life love your family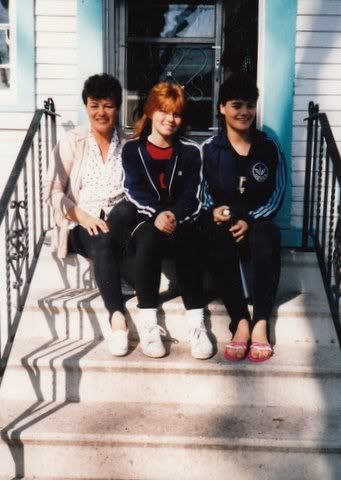 I walked into the house today after being out all day and the second I walked in I noticed that there were glasses in the sink, pots on the counter and dirt on the floor. Normally I wouldn´t be irritated but I was soo looking forward to working on my business once I got home. It didn´t help that I had to cook which I really didn´t feel like doing. Today I just wanted to do my thing. I had been out all day doing things for others so I felt I had done my share. Anyway the reason I am telling you this is that once I started yelling and nagging the kids a thought occurred to me. I know you shouldn't ´t just walk in and nag, not very effective and I know that letting things slide until later and asking nicely would have had a better effect. All it did was make my children annoyed at me and for what?
What was I trying to accomplish, what was my goal here?
That´s why this thought occured to me. I had watched a recording of a funeral today and its been on my mind since making me sad and reflective.
A wonderful woman and  a special friend of mine passed away last week. If you follow me on Facebook you probobly already know that though. Her family had the service broadcast live. I waited until today to watch it more for my own preservation than anything else just to make it a little easier. The service was beautiful, all the family was there and her loved ones stood up to talk about the woman that meant so much to them. While listening to their recolections I began to think of my own memeries of her, always happy, always laughing always ready to lend an ear or give some love. She was always surrounded by her family, the house was always full.
Her loving nature was like a magnet that drew you in and her kind disposition and friendly mothering mannor made you want to stay.
During one of the speaches her son said something very powerful that resonated with  everyone. That was that when he thought of his mother only 5 words came to mind. Live your life love your family. Powerful words to live by yet so simple. All her life through good times and bad she lived her life according to these words. She never judged or complained, never stopped supporting those she loved and boy did she live. She was a risk taker and a powerhouse even if she was petite. A force to be recconed with. She had her values in tact and lived by her own mantra each day. She built her life around these words and by doing so created a strong and loving family that extended out beyond blood and to everyone that knew her. Her generous loving nature touched even strangers. She set up a free store where she collected clothing and then gave it away to those in need. She was generous not only of herself but also of her time, resources and her heart.
Like so many others I admire her for that and I for one want to continue the movement that was started by this wonderful woman.
I will live my life and love my family in hopes that I can live my life as fully and in the moment as she did.
To the legacy of Marie Gloria Jones, this one is for you.